Cannabis producer set for operation in Parkland County
In fact, some of the biggest supporters of the company have been those in other ag sectors to the point they have invested.
The next chapter of agriculture is being written with cannabis in Parkland County.
In the run-up to the plant and its related products' nearly century-long prohibition coming to a complete end in 2018, Troy Dezwart and co-founders Gianfranco and Julie Girard Potestio formed Freedom Cannabis. They took possession of their Acheson warehouse, office and manufacturing space in February 2017.
Construction of part one finished in December 2018 and more has to be done before they can begin their goal of being a seed to sale cannabis company.
More Topics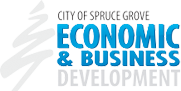 Front and centre for Parkland County is the changing economic climate brought on by the phase out of coal energy, which directly affects their assessable tax revenue, and a dwindling pot of revenue from the provincial and federal governments.  Parkland County mayor Rod Shaigec is well practiced on his message of perseverance and...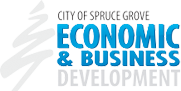 Preparing our Workforce and our Youth In the age of AI, automation and tech disruption across every sector of our present and future economies, the future of work is a crucial consideration for governments, employers, employees, students and our youth alike – it impacts us all. This Spotlight explores...