New Development in Spruce Grove
Every business contributes to our overall regional economic strength.
---
Keep up to date with new developments in our region. Bookmark this page, and check back for updates.
Super 8 by Wyndham
Extensive renovations to the former Grove Motor Inn, a fixture in Spruce Grove since 1976, brings a new look to the Highway 16A corridor!
Westwind Centre
Westwind Centre at Century Road & Yellowhead continues to attract new stores and services. To watch in full screen, click "Play", then "YouTube" at bottom right.
Columbus Park
Redevelopment of Columbus Park! The first step in implementing the City Centre Area Redevelopment Plan.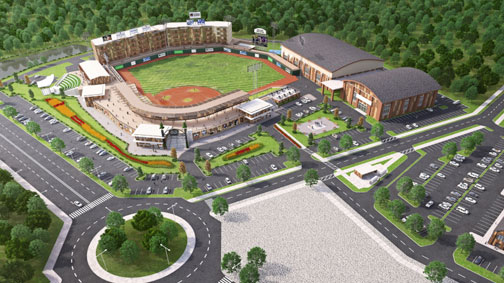 Metro Ballpark
The City of Spruce Grove is one step closer to becoming the new home of the Edmonton Prospects.
115 First Ave
Spruce Grove's newest commercial building is located in the heart of the City Centre redevelopment. This $2.8M development is anticipated to be completed in June 2021.
FortisAlberta
FortisAlberta is constructing their new facility at 60 Mica Link in Spruce Grove. This construction is expected to be complete by end of February 2021.
280 Pioneer Road
A brand new neighborhood Retail and Service Centre is now available for lease and is expected to open late in 2020.
90 Diamond Avenue
Rozen Steelworks is operating out of their recently completed fabrication facility.
361 Saskatchewan Avenue
Cross Country Infrastructure Services is now operating out of their new facility.