Strengthening the Urban Core
The heart of any city is its downtown. 
---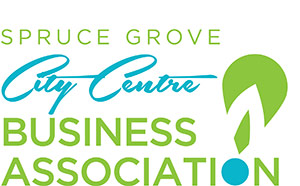 The Spruce Grove City Centre Business Association (CCBA) is reinvigorating our City Centre. The CCBA is led by a Board of Directors, and is working with Spruce Grove, the community, and property owners.
City Council passed the City Centre Area Redevelopment Plan (ARP) on April 27, 2020, which provides a policy framework for guiding redevelopment and revitalization of the City Centre through consideration of land use, mobility, urban design, building guidelines, and implementation.
The City of Spruce Grove supports the CCBA in hosting events in City Centre. These include our Public Markets, Winterfest, and Cruise Nights.
Learn more about the revitalization efforts and the Area Redevelopment Plan (ARP) at sprucegrovecitycentre.org or by contacting Jamie-Lynn Pitts, Economic Development Specialist.