Storefront Improvement Program
The City Centre Storefront Improvement Program provides commercial property and business owners in Spruce Grove City Centre with a funding incentive to make exterior improvements to their storefronts. This program can benefit businesses and building owners by: 
Increasing sales and foot-traffic by improving window shopping and curb appeal;
Encouraging a high standard of storefront maintenance;
Fostering stability and renewal of existing businesses; and
Attracting new types of businesses and helping to fill vacancies.
Examples of completed work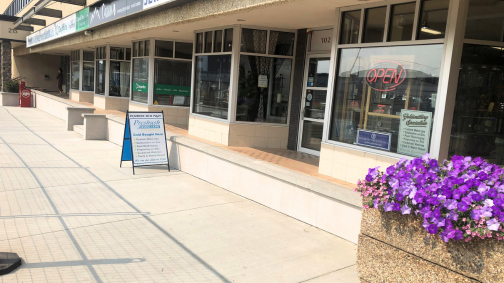 Sunrise Professional Building
Sunrise Professional Building has officially completed retaining their wall tile work at 215 McLeod Avenue.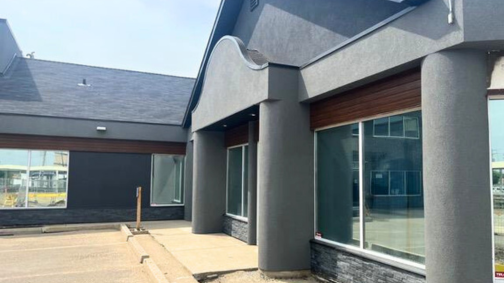 Drayden Holdings Ltd 
Drayden Holdings Ltd has completed a 3,200 SF addition and restucco of existing building exterior and facade upgrade at 228 McLeod Avenue.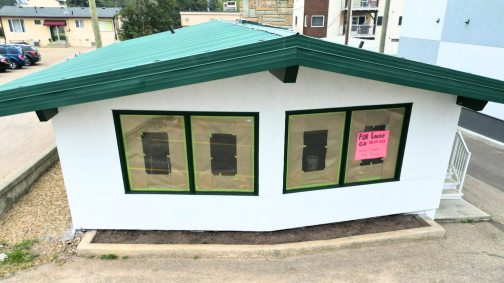 111 First Avenue
111 First Avenue completed the painting of their outside building including doors, window sills, and eaves.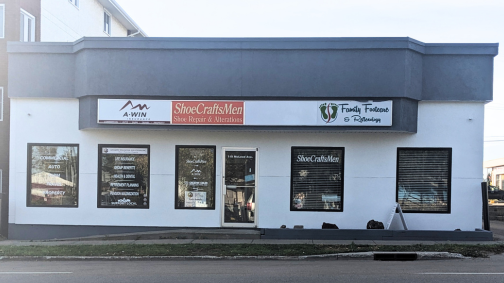 110 McLeod Avenue
110 McLeod Avenue completed painting the outside of their building, as well as improving the black trim and upper band. 
Funding
The City of Spruce Grove has allocated $75,000 to provide 50% matching grants of up to a maximum of $7,500 per storefront or up to $10,000 for improvements on a street corner where improvements are made to two façades. The funding is available on a first-come first-serve basis until the funding has been committed. Submit application to invest@sprucegrove.org. 
Eligibility
For the purposes of this program, eligible storefronts are purpose-built commercial units accessed from the ground level.
Home-based businesses do not qualify.
The program applies to properties and businesses located within the City Centre Storefront Improvement Program Area.  
Documents 
For more details on the program and application: