Spotlight on the Future of Work
Preparing our Workforce and our Youth
In the age of AI, automation and tech disruption across every sector of our present and future economies, the future of work is a crucial consideration for governments, employers, employees, students and our youth alike – it impacts us all. This Spotlight explores the factors that are combining to drastically change how employers select and train their employees, how students and the workforce must embrace lifelong learning, how our educational institutions must approach work-integrated learning, and what roles our governments must play to direct our collective approach to the future of employing, employment and employability.
More Topics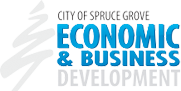 Dawn de Lima, Chair of SHEInnovates, joins Global News Morning Calgary to talk about SHEInnovates, a group formed to support women-led innovation and entrepreneurship in their communities. Watch here.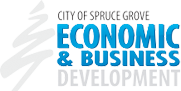 A historic investment in high-tech industries will create thousands of jobs, attract millions in new investment and help diversify Alberta's economy. The Alberta government is investing $100 million to attract more artificial intelligence-based high-tech companies to invest in Alberta. Coupled with last year's investment of $50 million to create...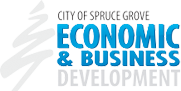 Alberta tech companies will gain new international partners and access to more markets thanks to a new agreement with the Mexican state of Nuevo Leon. As part of Premier Rachel Notley's focus on jobs and economic diversification, the Alberta government has signed a Memorandum of Understanding (MOU) with Nuevo...