What You Need to Know About Westwind Centre in Spruce Grove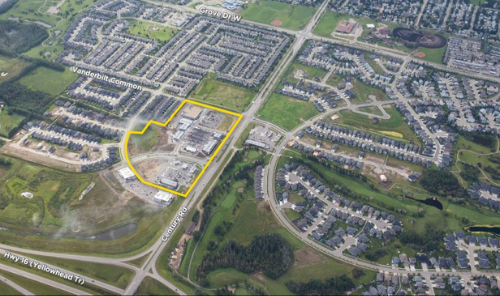 Westwind Centre in Spruce Grove, located on the western edge of Edmonton, offers retailers new and modern space along the TransCanada Yellowhead Highway 16 - a popular route taken when driving to the Canadian Rockies. Westwind Centre offers excellent exposure at a highly visible intersection of Highway 16 (Yellowhead Trail) and Century Road.
The shopping centre consists of 17.5 AC of land, and is anchored by a 31,000 SF No Frills grocery store. Other major tenants include Dollarama and McDonalds. The diverse range of tenants includes Mr. Barber, Kepler Academy, H&R Block, Talking Dog Brewing, Shell Gas Bar, Subway and Supplement King, among others. Several opportunities are available for tenants in a wide range of sizes including CRU, mid-size box, restaurants, quick service food, fashion, and many more.
Click here to learn more about Westwind Centre in Spruce Grove and to locate your business in this rapidly growing retail center. Contact us to explore all of the reasons to locate in Spruce Grove.