Scaleup and Growth Accelerators Provide New Opportunities for Alberta Innovators and Entrepreneurs to Excel
(Edmonton, Alberta) March 31, 2021 – Alberta Innovates is issuing a request for proposals (RFP) for the development of business accelerator(s) to vault Alberta's promising start-ups and small and medium technology companies through scaleup and growth faster.
Alberta has a scaleup gap. While half of all start-ups survive over five years, only 0.1 per cent of small firms become mid-sized, and only two per cent of mid-sized firms become large. Alberta Innovates is seeking three or more technology/business accelerators to address the scale-up gap and help Alberta startups and Small to Medium Sized Enterprises (SMEs) to scale and grow and contribute to a thriving innovation ecosystem in Alberta.
This RFP is also intended to expand Alberta's global innovation mindset by attracting global technology firms and investment to Alberta via world class acceleration and ecosystem. Selected accelerators will also help to diversify Alberta's economy by supporting entrepreneurship and innovation in new technology areas that will create high-quality jobs throughout the province. This will contribute to 900 new junior technology firms, 20,000 jobs and $5 billion in technology firm revenue in the province by 2030.
More Topics
SPRUCE GROVE, AB -- The City of Spruce Grove recently launched a redesigned website to further strengthen its online presence and economic growth. The newly redesigned website features modern design elements, updated images, a series of videos, and is user-friendly with easy-to-scan information. One of the new features includes "Business...
Spruce Grove's newest chiropractor, Divine Spine, has officially opened at 280 Pioneer Road Unit 310! Divine Spine is an international provider of computerized adjustments and they specialize in chiropractic needs by easing neck and back pain, headaches, and sciatica through state-of-the-art technology. Click here to visit their website.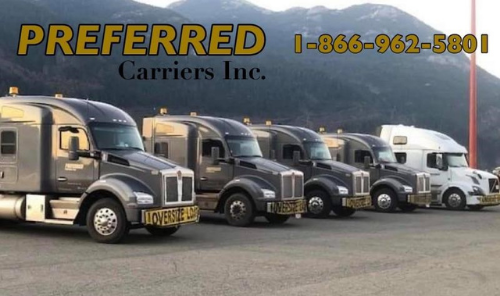 Spruce Grove's major employers include transportation company - Preferred Carriers Inc. Preferred Carriers has been based in Spruce Grove since 2005 and is a recognized leader in the industry. They specialize in flat deck, step deck, and double deck drop equipment. Truckload and LTL service is offered across North America,...