Preferred Carriers Is One of Spruce Grove's Major Employers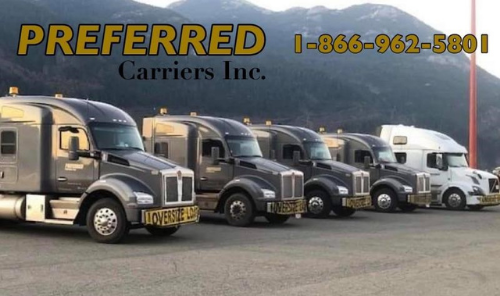 Spruce Grove's major employers include transportation company - Preferred Carriers Inc. Preferred Carriers has been based in Spruce Grove since 2005 and is a recognized leader in the industry. They specialize in flat deck, step deck, and double deck drop equipment. Truckload and LTL service is offered across North America, thanks to a professional network of lease operators and PCI certified sub-contractors.
Transportation companies succeed as major employers in Spruce Grove
Spruce Grove's convenient location in Alberta is central for many businesses looking to serve the entire region. We are in the heart of the action and ideal for distribution and warehousing companies looking to serve a much larger area. As Preferred Carriers has discovered - Spruce Grove is an excellent place to call home. We invite you to contact us to learn how a Spruce Grove location can benefit your business.
Learn more about our major employers and Spruce Grove's largest companies here.