Impacted by the coal shutdown?
CFCR Community Futures Capital Region recognizes the impact of the coal shut-down on Parkland County, Leduc County, and Brazeau County. We can help if you or your family has been affected and you now want to explore the idea of starting your own business. We can also provide support to existing businesses within our region who, in the light of the changes, are seeking to reassess their finances, customer base, product or service offerings. Visit Time for a Change Small Business Program.
More Topics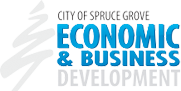 Small business owners are often the unsung heroes of our economy. Join us in celebrating and encouraging our local entrepreneurs during the upcoming Small Business Week held from October 20 – 26.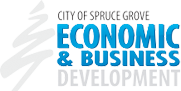 Now available is a Finding Success Brochure: Spruce Grove which can be utilized by businesses looking for a prime location to locate or relocate! This brochure is a part of the Here We Grow profile brochures that Spruce Grove offers business as informational packets on the community and why this...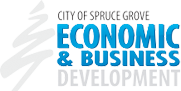 EDMONTON GLOBAL  Polykar, a Montreal-based manufacturer of flexible packaging, is planning to build a $20 million manufacturing facility in the Discovery Business Park . The facility will create 40 jobs.