Finding Success Brochure: Spruce Grove!
Now available is a Finding Success Brochure: Spruce Grove which can be utilized by businesses looking for a prime location to locate or relocate! This brochure is a part of the Here We Grow profile brochures that Spruce Grove offers business as informational packets on the community and why this region is a great location for businesses to be located. In this brochure you will find reasons to choose Spruce Grove as a location for your business. You will also find testimonials provided by businesses who have found success in Spruce Grove. These testimonials provide information about what it is like to own a business Spruce Grove. This brochure also gives people information on what it is like to live in Spruce Grove as a resident. To view the Finding Success Brochure: Spruce Grove, click here and download it now!
More Topics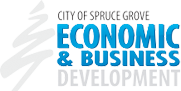 EDMONTON GLOBAL  Polykar, a Montreal-based manufacturer of flexible packaging, is planning to build a $20 million manufacturing facility in the Discovery Business Park . The facility will create 40 jobs.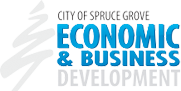 Spruce Grove Here We Grow Profiles are brochures on informative topics for potential investors, business owners, and residents in the area. These award-winning profiles aim to inform people and business investors on a variety of different attributes of the Spruce Grove business community and local culture. The goal of these...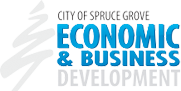 There is a detailed community profile Spruce Grove offers businesses and potential residents on our website, granting them access to a detailed data centre of information on the area. This is meant to provide up-to-date and accurate data for potential business owners to look at and make an informed decision...