Made in Alberta Awards
Calling all makers, artisans, producers and crafters in Alberta!
If you have a product that is made in Alberta, you may be eligible for the first Made in Alberta Awards. The awards celebrate the ingenuity, creativity and quality of Alberta products and entry is open now. Albertans love Alberta-made products, but getting the word out about local businesses can be hard. The first annual Made in Alberta Awards is your chance to share the news about your great product. The awards celebrate locally made goods in seven categories: Furnishings and Home Decor, Fashion and Accessories, Games and Leisure, Beauty, Food, Drink and Crafts. If it's made in Alberta and available for retail sale in the province until September 2019, it's eligible!
More Topics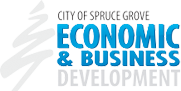 In fact, some of the biggest supporters of the company have been those in other ag sectors to the point they have invested. The next chapter of agriculture is being written with cannabis in Parkland County. In the run-up to the plant and its related products' nearly century-long...