Multi-Billion Dollar Net-Zero Hydrogen Energy Complex in Edmonton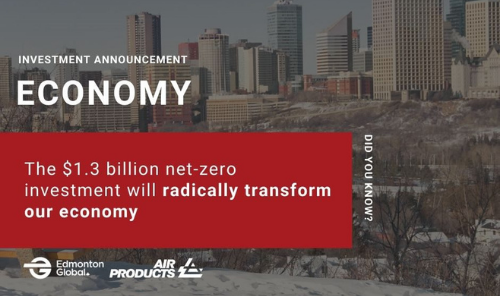 "Blue, but better". This landmark complex will make Edmonton, Alberta the centre of Western Canada's hydrogen economy.
Why hydrogen?
Hydrogen energy makes us diversified energy leaders
Hydrogen energy gets us working
Hydrogen energy leads us to a sustainable future
The Air Products net-zero hydrogen energy network will play a key role in meeting Canada's ambitious energy targets. The success of Air Product's net-zero hydrogen complex sends the message to the global investment community that the region is open for clean-energy business! This $2.3T opportunity for is a huge win for the Edmonton region. Look at what some of the biggest supporters of the project have to say: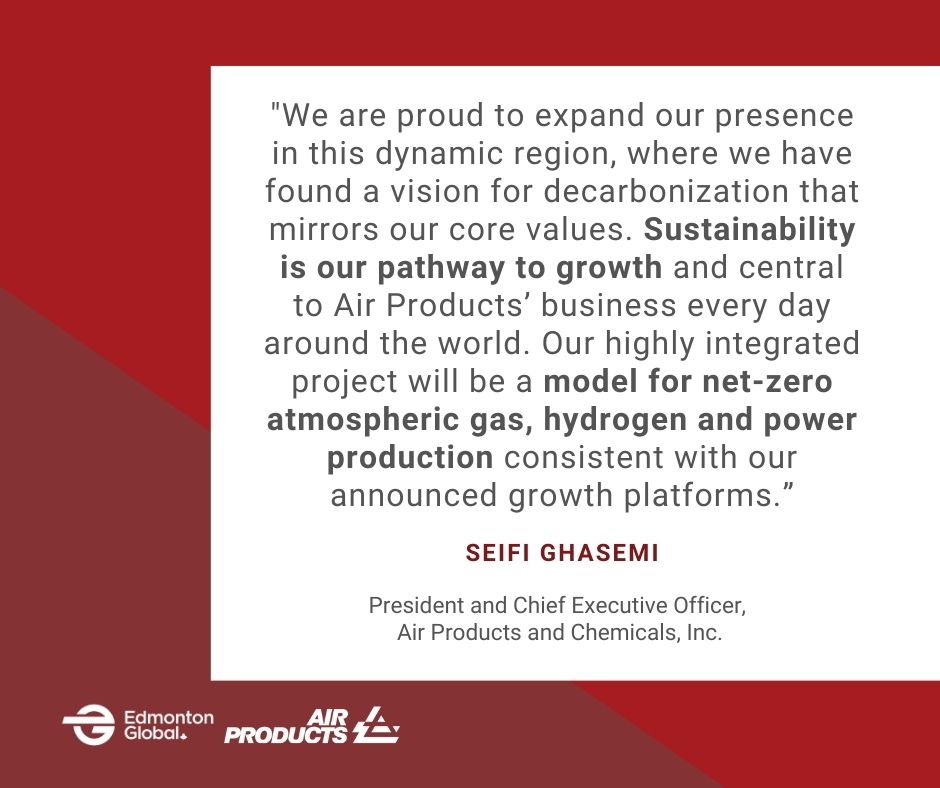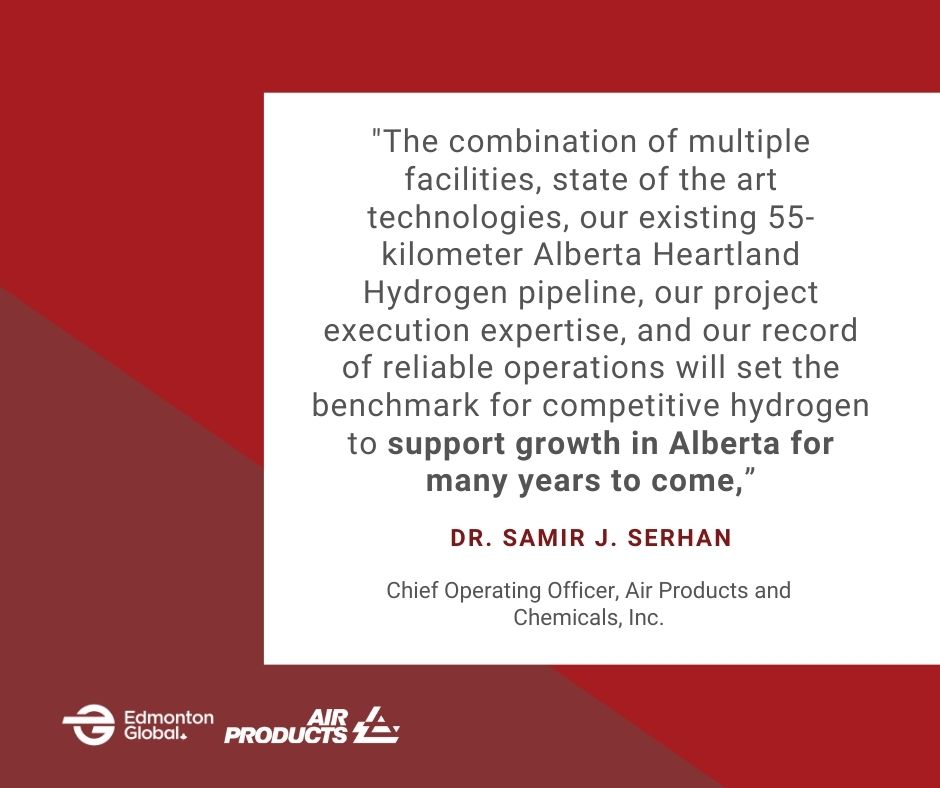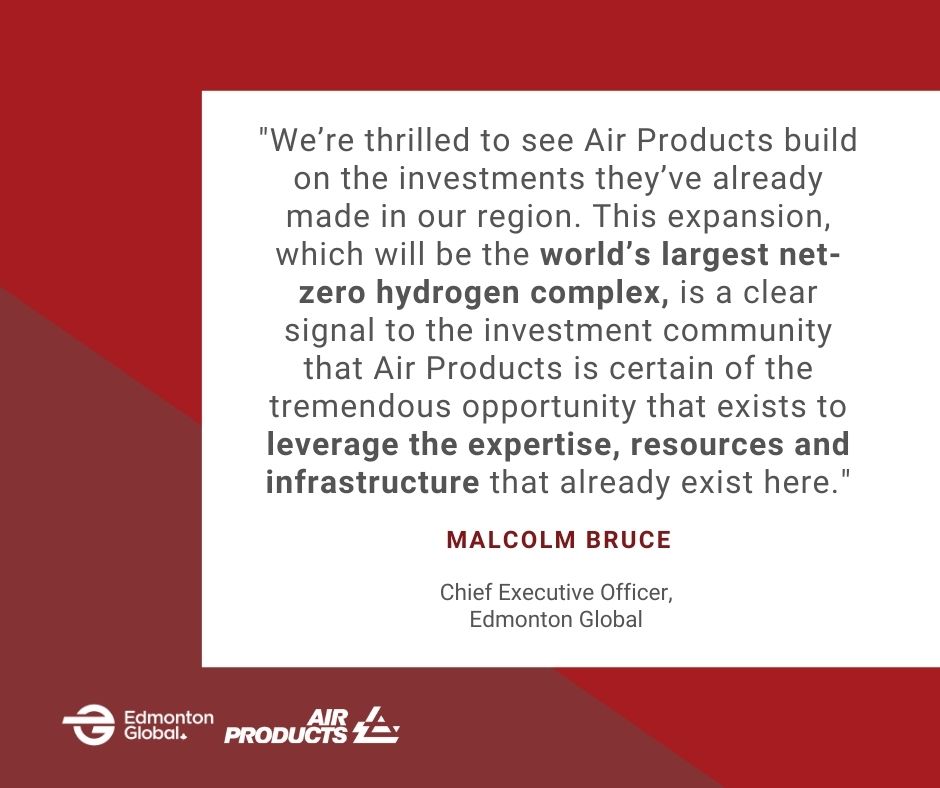 Live Media Event
The Government of Canada and Air Products will host a livestream event at 9:30 AM MDT / 11:30 AM USET on June 9, 2021.
Members of the media are invited to contact ISED Media Relations (ic.mediarelations-mediarelations.ic@canada.ca) to register and receive a link to the Zoom virtual event. Media are asked to join the call at 11:15 a.m. USET.
The general public can access the event at: