Canada's Future Workforce and Work-Integrated Learning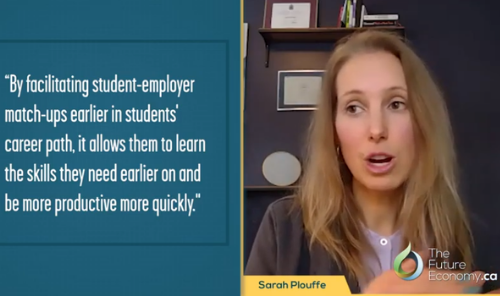 What is the goal of the Student Work Placement Program?
The Student Work Placement Program is a program that brings together employers and post-secondary students from colleges, universities, and polytechnics across the country to help students gain experience to be better able to transition right into the labour market once they graduate. The goal is to help them be able to contribute more effectively to employers' bottom lines and productivity, as well as to the labour market and Canada's economy.
The program was developed with the intention to help students and employers. Both parties came to us before the institution of the program to explain that students were investing time, energy, and resources into post-secondary studies, but by the end of it all they did not have the experience employers were looking for. We were also hearing from employers that they were in a dire situation where they needed to find new talent and access these talent pools of new graduates. They wanted to hire them, but they found that there was a disconnect between the skills that the students possessed and what they were looking for in terms of new hires to help them in their businesses. Things evolve so quickly in today's labour market and today's economy is a very global economy.