Find Spruce Grove Workforce Data Here. Downloadable Report Available!
Site selectors - find Spruce Grove workforce data here. You can download a free demographic report using our GIS Planning tools and report generator. This allows you to quickly obtain information on the Spruce Grove workforce population broken down by age and educational attainment.
Are you looking for specific workforce data? Do you need a certain number of people with a bachelor's degree, for example? If so, all of Spruce Grove's workforce data can be found on the Invest Spruce Grove website.
Workforce Data: Spruce Grove
If you need workforce data beyond what is provided in our GIS Planning tools - contact us! Our team of economic development professionals is here to answer questions, provide information and to assist businesses and site selectors considering Spruce Grove for their next expansion!
More Topics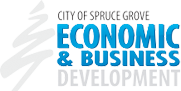 ALBERTA GOVERNMENT  Alberta's safely staged COVID-19 relaunch will put Albertans' safety first as we gradually reopen closed businesses and services and get people back to work.  Read more.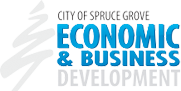 CMHC  Canada Emergency Commercial Rent Assistance (CECRA) for small businesses provides much needed relief for small businesses experiencing financial hardship due to COVID-19. Read more.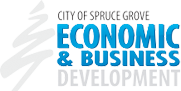 Invest Spruce Grove offers a free online tool that allows you to search commercial properties for sale in Spruce Grove. This online tool provides more than property listings. Tools are built in that make it possible to view layers, see nearby transportation routes and even view the demographics of areas...