Emergency Commercial Rent Assistance
CMHC Canada Emergency Commercial Rent Assistance (CECRA) for small businesses provides much needed relief for small businesses experiencing financial hardship due to COVID-19. Read more.
More Topics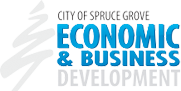 ALBERTA GOVERNMENT  Alberta's safely staged COVID-19 relaunch will put Albertans' safety first as we gradually reopen closed businesses and services and get people back to work.  Read more.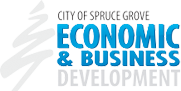 Invest Spruce Grove offers a free online tool that allows you to search commercial properties for sale in Spruce Grove. This online tool provides more than property listings. Tools are built in that make it possible to view layers, see nearby transportation routes and even view the demographics of areas...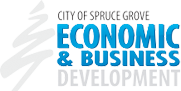 Find Spruce Grove demographics on the Invest Spruce Grove website. Free GIS Planning tools make it possible to quickly access the demographic data business executives, site selectors, developers and investors need to make informed business decisions.  Spruce Grove Demographic Tools GIS Planning has been integrated into the Invest...