Women Entrepreneur Strategy
GOVERNMENT OF CANADA The Government of Canada is advancing women's economic empowerment with the first ever Women Entrepreneurship Strategy (WES), a $2-billion investment that seeks to double the number of women-owned businesses by 2025
More Topics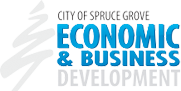 Nominate a Business in Spruce Grove for the Community Spirit Award! Every year Spruce Grove nominates local businesses for the Community Spirit award. Non-profits, community groups, and local residents can all nominate any local business they think she be awarded this sought after award. Any business that has participated in...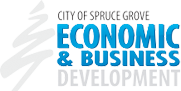 ALBERTA ECONOMIC DEVELOPMENT, TRADE & TOURISM has release a series of upcoming Alberta Missions to Greater China.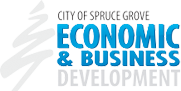 Every year one local business is awarded the Community Spirit Spruce Grove award. Local businesses are nominated by non-profit groups, community groups, and local residents. Each local business nominated for this award has helped community financially, through leadership, or volunteerism in support of events and programs that help the community...