Here We Grow Industrial Brochure Spruce Grove Available Now!
The Here We Grow Industrial Brochure: Spruce Grove is available now for industrial investors, support developers, and business owners looking to locate in a growing and expanding region! Spruce Grove's award winning series, the Here We Grow brochures, are aimed at informing potential investors and businesses looking to relocate in the area. The Industrial Brochure: Spruce Grove provides an in-depth look at the development and success occurring in the industrial sector of Spruce Grove. This brochure explains the reasons why Spruce Grove is the right place for industrial based businesses to be located. This brochure informs investors of businesses that have succeeded since locating in the area! This include testimonials and in-depth interviews with business owners on the success of their business since moving to the area. To read the Industrial Brochure: Spruce Grove, click here!
More Topics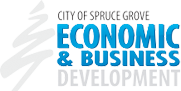 The Community Here We Grow Spruce Grove Profiles are designed to inform and educate potential businesses that are looking to locate or relocate their businesses to a prime location. The profile brochures offer a wealth of information on the community itself as well, giving potential businesses a detailed view of...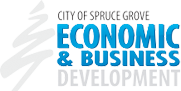 CFCR  Community Futures Capital Region recognizes the impact of the coal shut-down on Parkland County, Leduc County, and Brazeau County. We can help if you or your family has been affected and you now want to explore the idea of starting your own business. We can also provide support to existing...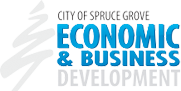 Small business owners are often the unsung heroes of our economy. Join us in celebrating and encouraging our local entrepreneurs during the upcoming Small Business Week held from October 20 – 26.