Trade challenge launched to support small brewers
GOVERNMENT OF ALBERTA The government is launching a trade challenge against Ontario over unfair liquor policies that prevent Alberta manufacturers from accessing the Ontario market. Minister of Economic Development & Trade, Deron Bilous, states "It doesn't make any sense that it's easier to sell Alberta beer in Tokyo than it is in Toronto. We're fighting for the Alberta craft liquor manufacturers who create good jobs here in our province".
More Topics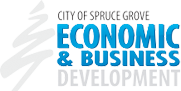 ALBERTA ECONOMIC DEVELOPMENT & TRADE  Japan IT week Spring Part 2 is the largest comprehensive ICT software trade show in Japan, with over 1,000 exhibitors and 70,000 visitors expected over 3 days. The show covers a wide range of key ICT sub-sectors and offers an excellent opportunity to gain visibility with...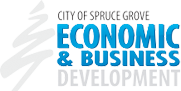 EDMONTON JOURNAL  Alberta Health Services has earmarked land in the city's northwest for a $36-million pharmaceutical centre. It's part of a larger $66-million project to centralize medication preparation and distribution for hospitals, said a Wednesday news release. The construction of the 3,700-square-metre facility will be accompanied by the expansion...