ICT Sector - get in front of Japanese decision makers!
ALBERTA ECONOMIC DEVELOPMENT & TRADE Japan IT week Spring Part 2 is the largest comprehensive ICT software trade show in Japan, with over 1,000 exhibitors and 70,000 visitors expected over 3 days. The show covers a wide range of key ICT sub-sectors and offers an excellent opportunity to gain visibility with Japanese industry decision-makers and as a platform for building business relationships in Japan.
Request more information or confirm your interest by emailing Darcy Kirtzinger: darcy.kirtzinger@gov.ab.ca
More Topics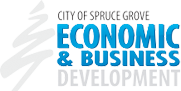 EDMONTON JOURNAL  Alberta Health Services has earmarked land in the city's northwest for a $36-million pharmaceutical centre. It's part of a larger $66-million project to centralize medication preparation and distribution for hospitals, said a Wednesday news release. The construction of the 3,700-square-metre facility will be accompanied by the expansion...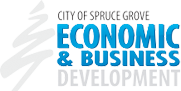 TECH WEST CANADA Companies that have worked with Tech West Canada are realizing their potential across markets and sectors. Tech West Canada works with tech companies in Western Canada to accelerate access to markets and increase sales using international technology events.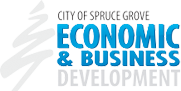 FLY EIA. EHL International Logistics Co. and Edmonton International Airport (EIA) signed an agreement on Nov. 9, 2018 in Shanghai, China, making the airport EHL's new North American logistics consolidation centre for goods, including e-commerce, moving between China and North America. The deal will generate many new jobs for the Edmonton Metro...