Are you a 'tech' company looking to access international markets?
TECH WEST CANADA Companies that have worked with Tech West Canada are realizing their potential across markets and sectors. Tech West Canada works with tech companies in Western Canada to accelerate access to markets and increase sales using international technology events.
More Topics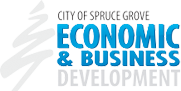 FLY EIA. EHL International Logistics Co. and Edmonton International Airport (EIA) signed an agreement on Nov. 9, 2018 in Shanghai, China, making the airport EHL's new North American logistics consolidation centre for goods, including e-commerce, moving between China and North America. The deal will generate many new jobs for the Edmonton Metro...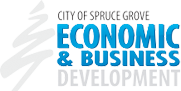 SPRUCE GROVE EXAMINER.  There will soon be five more busses rolling around the streets of Spruce Grove.  Two of the busses will be two-thirds funded through the Alberta Green Transit Incentives Program,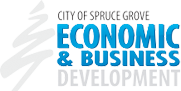 Over 100 vendors on hand to showcase their unique products and services, food trucks, and bouncy castles!  Don't miss out on Spruce Grove's Public Markets taking place at Columbus Park in city centre.  Sundays - July 15, August 12, August 26, and September 9th.  Get all of the details!