City approves funding for five busses
SPRUCE GROVE EXAMINER. There will soon be five more busses rolling around the streets of Spruce Grove. Two of the busses will be two-thirds funded through the Alberta Green Transit Incentives Program,
More Topics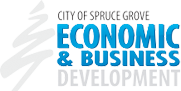 Over 100 vendors on hand to showcase their unique products and services, food trucks, and bouncy castles!  Don't miss out on Spruce Grove's Public Markets taking place at Columbus Park in city centre.  Sundays - July 15, August 12, August 26, and September 9th.  Get all of the details!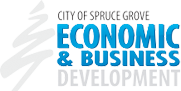 AB GOVERNMENT.  Updated demographic and socio-economic information is now availalbe for Alberta's 2019 electoral ridings.  Profiles, summary tables, and maps are now available.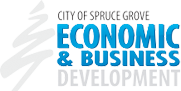 EDMONTON JOURNAL.  BCE Inc. will by the Alberta operations of Axia NetMedia Corp as part of its commitment to provide SuperNet broadband internet services.