Community Spirit Award - Nominate a Business Today!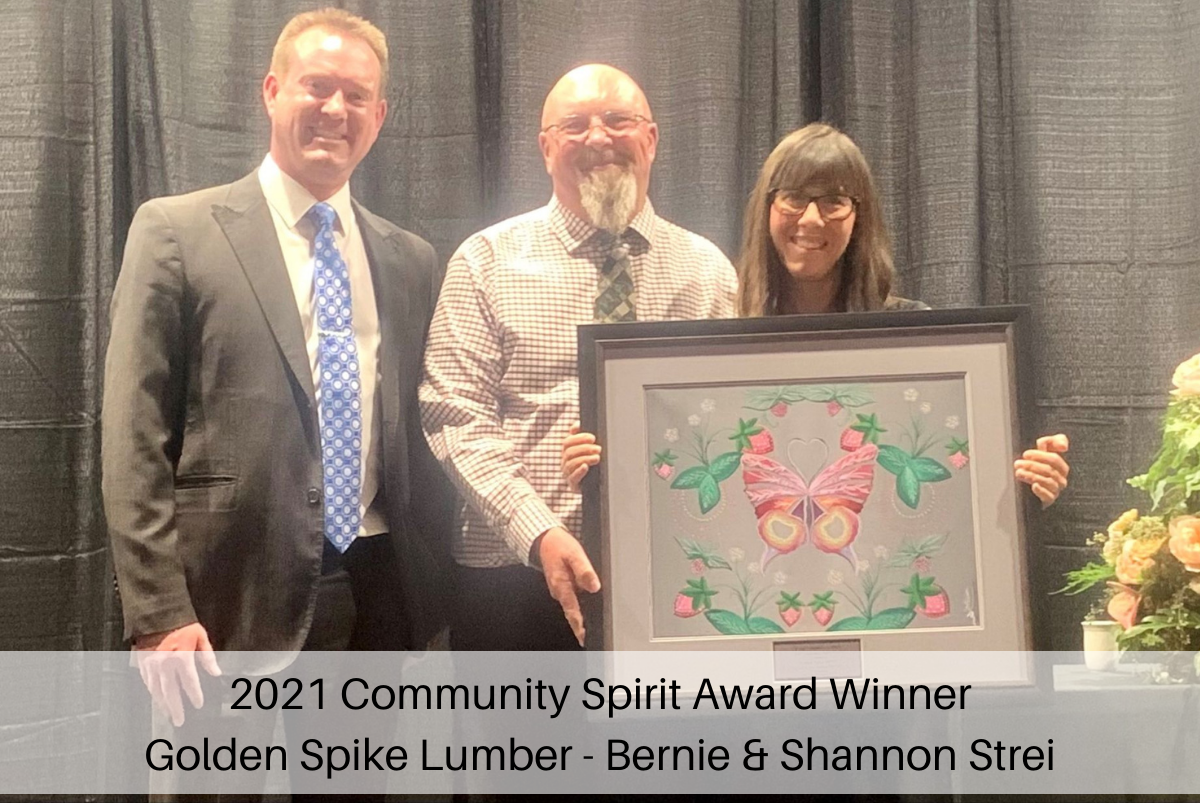 The Community Spirit Award recognizes local businesses for their financial, leadership, in-kind, and volunteer support. Each year, the award is presented at the Greater Parkland Regional Chamber of Commerce's Annual Business Awards of Distinction Gala. Click here to nominate a deserving business today!
Congratulations to our Past Winners!
2021: Golden Spike Lumber - Bernie & Shannon Strei
2020: Cross Country Infrastructure Services - Tim Martin
2019: Wilhauk Beef Jerky - Amanda & Trevor Wilhauk
2018: Save-On Foods - Steven Crape
2017: McLeod Home Building Centre – Duncan McLeod
2016: The Black Dirt Company - Darren Hinkel
2015: Boston Pizza - Joe & Janet Scalzo
2014: Liquor on McLeod - Ted & Judy Saramaga
2013: Cargill Value Added Meats - Spruce Grove Operations
2012: So Cal Speed Shop - Murray & Danea King
2011: Thompson Bros. (Constr.) Ltd. - John Thompson
2010: Subway Spruce Grove - Mina Poonja
2009: McDonald's Restaurants - Helene & Eric Thys