New Commercial Developments in Spruce Grove: The Right Place for Your Business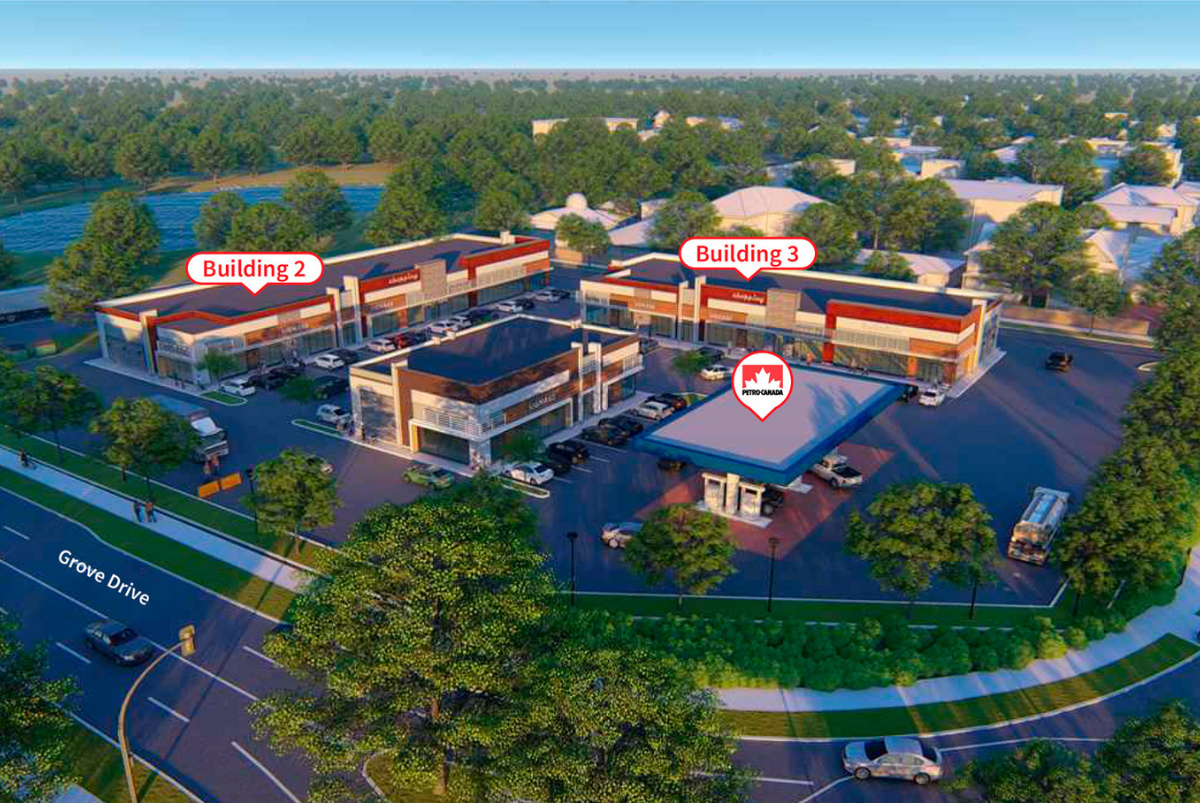 New commercial developments are making Spruce Grove even more attractive to local and national businesses. Located in the Greater Edmonton region, Spruce Grove offers convenient access to major transportation routes and top talent.
List of Spruce Grove Commercial Developments
The following new commercial developments in Spruce Grove are creating significant opportunities for businesses and investors looking to grow with the city.
Westwind Centre

A major commercial destination located along the Trans-Canada Yellowhead Highway and the Century Road interchange. With approximately 55,000 vehicles passing by every day, Westwind continues to attract retail, office, and hospitality investment. The development also includes 2 modern residential neighborhoods.

Easton Commercial

Located immediately east of Century Crossing on the NW corner of Highway 16A and Pioneer Road, this new development will soon offer exciting, high-visibility commercial opportunities.

Myshak Metro Ballpark

Located at the corner of Pioneer Road and Highway 16A, the new Myshak Metro Ballpark development is 10 minutes off Anthony Henday Drive in Edmonton – making this a truly Regional and Metropolitan Ballpark. This will be an integrated stadium, commercial and residential development.

Deer Park Commercial

Located just south of the TransCanada Yellowhead Highway on Jennifer Heil Way, this future high-visibility commercial development offers over 13,666 sq ft of retail space across 2.47 acres. Anchored by Tim Hortons and a Co-Op gas bar.

Creekside Commons

Located at the corner of Highway 16A and Jennifer Heil Way, this soon-to-be-constructed 20 acre high-visibility commercial development will benefit from high traffic, nearby dense residential and big box stores.

Pioneer Place Shopping Centre

Located at 280 Pioneer Road, this new 24,000 sq ft neighborhood retail and service center includes a large convenience store and gas bar, along with two commercial retail units.
Why Spruce Grove for New Commercial Development?
Why is Spruce Grove attracting new commercial development? The answer is multi-faceted. First, the city is in an incredible location within the Greater Edmonton Region and along major transportation routes. The city also has land available for development, a welcoming Mayor and City Council, low taxes, and it's affordable. Combine that with a high quality of life and all the elements are in place for increased commercial investment.
Learn more about the new commercial development projects in Spruce Grove and view available real estate here.