Canadian Products in the Brazilian Market - Register Now!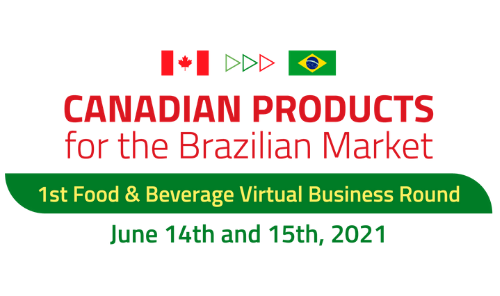 CHAMBER OF COMMERCE BRAZIL-CANADA (CCBC) The Brazilian consumer market is wide and varied. The upper purchase power categories (B and A classes) accounts for about 10.3 percent of the population. These 21.3 million wealthy consumers have specific characteristics and don´t mind paying more for accessing high-end goods. Despite any economic crisis environment, they maintain their consumption habits addressed to niche markets, continuing to buy premium products of different segments.

The Gourmet Food & Beverage Market in Brazil is also an example of a growing segment, based on more elaborated culinary styles, and on what is conventionally called high gastronomy.
Event Date: June 14th and 15th (Monday and Tuesday), 2021
Time: 2:00 PM to 5:00 PM – EDT Eastern Daylight Time
Deadline for registration: May 21st
* CCBC commercial team will evaluate the registered profiles and match the products offered with the Brazilian demands. In case your profile meets the demands, CCBC team will contact you to confirm your participation and prepare a schedule with 5 to 8 meetings with Brazilian buyers.