Land for Sale: Spruce Grove Businesses are Expanding!
Land for sale: Spruce Grove businesses are expanding! Spruce Grove prides itself of helping businesses grow and expand within the area. We provide a wealth of information and resources on the area and its business climate for potential investors, stakeholders, and businesses looking to relocate. One of these resources is our in-depth database of available properties and sites within Spruce Grove. Businesses looking for land to buy should check out this database and see if Spruce Grove has a site that fits their needs. Users can also search for a site by square footage, which helps narrow down the search of available properties to the size of land they would like to purchase. Businesses and site selectors are encouraged to visit Spruce Grove's Economic Development website and search through the available properties. Land for sale in Spruce Grove could be just what a business has been looking for!
More Topics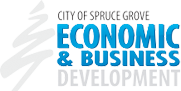 Cargill Value Added Meats walked away with the top honour in the community during the Oct. 19 show. The Spruce Grove and District Chamber of Commerce's latest gala went big with its Business of the Year. Cargill Value Added Meats walked away with the top honour in the...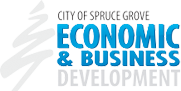 Learn more about opportunities for businesses to participate in global trade missions, tradeshows, and conferences, in all sectors.   Why participate? Get introduced to the right people and connect with potential business partners and clients. Benefit from unparalleled exposure to doing business abroad by joining an upcoming trade mission or...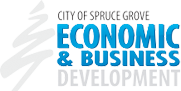 GOVERNMENT OF CANADA  The Innovation Canada digital platform is the place to go to get a tailored list of everything that government can do for your business.