INVENTURES 2019 ANNOUNCES INTERNATIONAL PITCH COMPETITION
Alberta Innovates is seeking innovators to participate in an international pitch competition as part of Inventures 2019. Last year, the event represented the single largest source of venture capital in Canada.
Inventures is a global innovation conference in Calgary, Alberta, held June 5-7. It brings together the brightest ideas in emerging technologies that are transforming economies, industries and communities across the globe.
"Inventures is a great opportunity to attract leading start-ups to Alberta, showcase the outstanding support that Alberta provides to innovators, and help local entrepreneurs connect with a global ecosystem of peers," said Alberta Innovates CEO Laura Kilcrease. "This event gives top innovators from around the world a jump-start to success, right here in Alberta. It erases the boundaries between innovators and investors, helping to open doors and to open minds."
Six pitch competition winners receive $10,000 in funding, free registration, and access to professional coaching. They will get exposure to funding organizations, including members of the National Angel Capital Organization, representing over 40 networks comprised of over 3000 Angel investors across Canada.
More Topics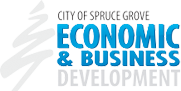 For the second year in a row, Alberta led the country in economic growth. More Albertans are working and job opportunities are growing, with more than 58,900 jobs created in the past year. Alberta continues to have the highest employment rate in the country and the highest weekly earnings,...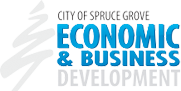 SPRUCE GROVE CHAMBER OF COMMERCE  Stacey Berger specializes in helping entrepreneurs and business leaders build their dreams, accelerate their results, and create richer more fulfilling lives.  Register today!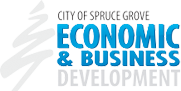 EDMONTON JOURNAL The province will twin Highway 60 east of Edmonton and build an overpass to ease traffic congestion at a rail crossing in Acheson, says Premier Rachel Notley.