2018 economic outlook: Global growth brings good news for Canadian entrepreneurs
Happy days are here again for the global economy, and that's good news for Canadian entrepreneurs.
Canada had solid economic growth of 3.1% in 2017, having weathered the oil price shock of the past two years. Our economy is on a solid footing. The expansion has been broad-based, with all sectors of the economy contributing. Our goods exports are up 8.7% year over year. Business investment, which is absolutely critical to continued growth, has also improved. At the same time, Canada's labour market has been thriving, adding 343,000 jobs year to date, with nearly all in full-time employment.
More Topics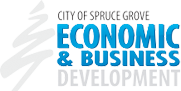 The Government of Canada has mandated the end of coal-fired electricity generation by Dec 31, 2029. This lines up closely with Alberta's Climate Leadership Plan. Coal workers affected by the phase out can access financial, employment and retraining programs to support their transition. Click here for the complete article.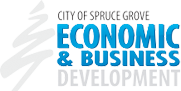 SPRUCE GROVE EXAMINER.  The Spruce Grove Saints have been crowned AJHL champions after another inspired victory in Okotoks. Fans packed the Pason Centennial Arena for Game 5 between the Saints and the Okotoks Oilers on April 20. After a fiercely contested but scoreless first period, Oilers defenceman Jacob...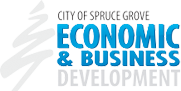 City of Spruce Grove Council heard a record number of submissions looking to be included in corporate planning. A total of 13 delegations, each with something to bring to the community, presented their requests for funding during the April 16 council meeting. The Parkland Food Bank Society kicked...