Country Stone Distillery - Now Open!
29 Apr 2022
New Business, news
Spruce Grove's newest and first local distiller, Country Stone Distillery, is open!
LOCATION:
138, 485 South Avenue
HOURS OF OPERATION:
Friday: 4:00 PM - 7:00 PM
Saturday: 12:00 PM - 5:00 PM
About:
Country Stone uses a sugar cane base and locally sourced ingredients. Owner, Dwayne Bizeau, and his business partners, Yuya and Anna Inaba, have crafted their own recipes. Products include the following:
Red Barn pure and garlic vodkas
Country Stone white, spiced, and chai ruhms
Top of the Morning coffee liquor
The sampling room allows guests to taste before they buy. Products can be purchased from Country Stone, and will soon be on liquor store shelves.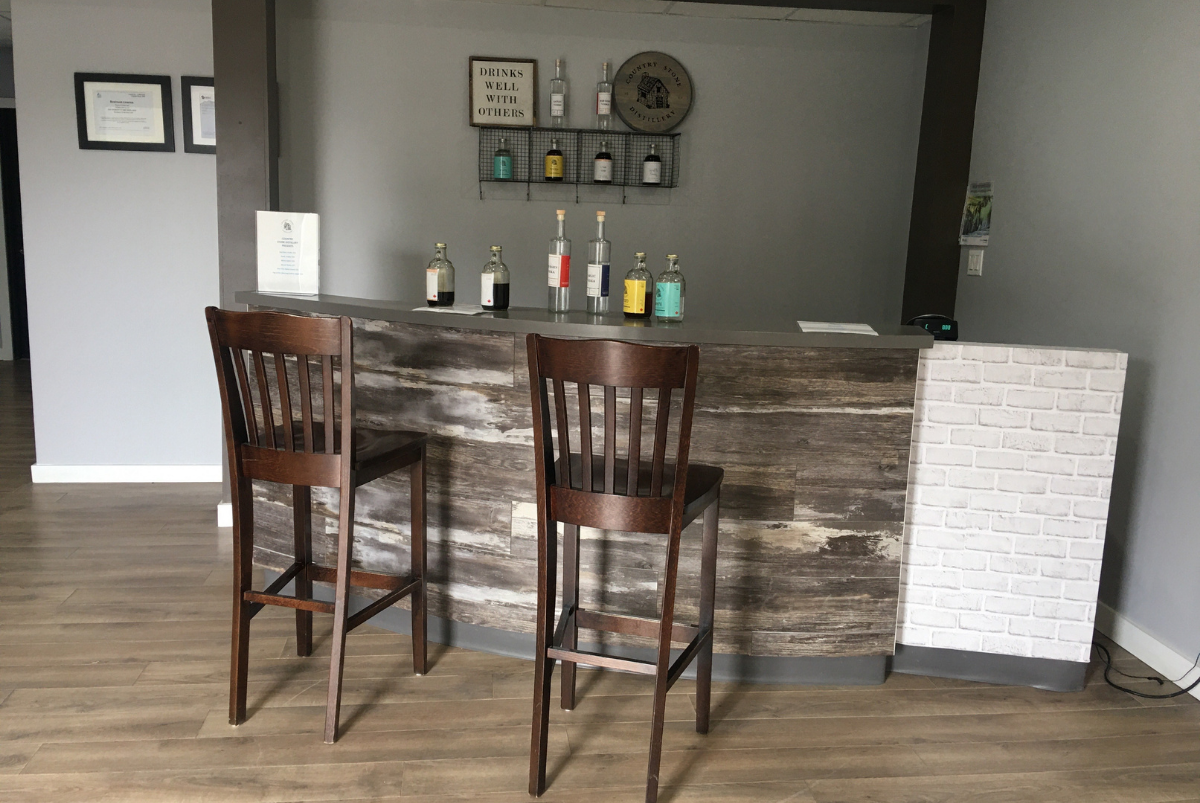 To learn more, visit countrystonedistillery.com.