Gold Sports Entertainment Group strikes partnership with JEN COL Construction to build Spruce Grove Metro Ballpark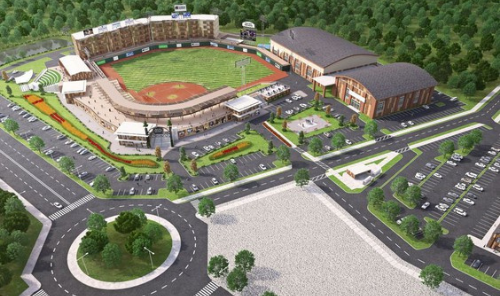 The City of Spruce Grove is one step closer to becoming the new home of the Edmonton Prospects.
On Feb. 12, Acheson-based JEN COL Construction announced that it had partnered with Gold Sports and Entertainment Group of Companies to build the highly anticipated Spruce Grove Metro Ballpark.
"The moment we learned of Gold Sports and Entertainment Group's intention to build a ballpark in Spruce Grove, we knew we wanted to be a part of it," said JEN COL Chief Business Development Officer Keith Golinsky. "This is an exciting opportunity to work with a great partner to build not just a sports facility, but to create a complete living and entertainment experience for our community."
Talks of relocating the Prospects to Spruce Grove became public last spring after Gold Sports failed to reach an agreement extending its lease with RE/MAX Field — the team's home since 2012. Taking over in its place is Baseball Edmonton Inc. who signed a 10-year lease with the City of Edmonton in May 2020. The group is led by former Edmonton Oiler Randy Gregg and belongs to the heavily U.S.-based West Coast League (WCL).