Export with Ease - TAP Program
EDMONTON CHAMBER OF COMMERCE The World Trade Centre in partnership with Edmonton Economic Development Corp. and the Edmonton Chamber of Commerce presents TAP - Canada's Trade Accelerator Program. TAP is a dynamic, hands-on six-week workshop for small to medium-sized enterprises, providing essential knowledge, resources and coaching to scale up, develop and execute an export plan.
TAP - Edmonton will provide the essential insights, resources, and training to help ambitious companies develop and deliver a plan to export.
More Topics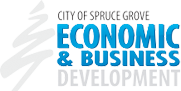 THE BUSINESS LINK Looking for opportunities to learn and connect with other entrepreneurs? Check out the Business Link website for upcoming events and webinars to learn from local experts, hear from Alberta's small business owners and find out how the small business community can support you in your journey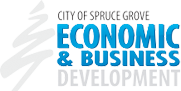 TECH WEST CANADA provides practical support to Western Canadian technology companies looking to grow their business by participating in international events. Learn more and register for these events at Techwestcanada.ca. To ensure you don't miss out on future opportunities sign up for the Tech West newsletter.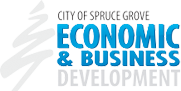 ALBERTA VENTURE From winning prestigious mentorship programs to working with city-run synergy efforts, Edmonton healthcare businesses are making strides, but more work needs to be done in terms of growing IP at home and engaging Alberta's notoriously risk-averse investors. Edmonton was perhaps over-represented in this year's Canada Chicago Mentorship Program (C2MP), ...