Alberta invests in innovation to fuel the future
GOVERNMENT OF ALBERTA The Alberta government is investing $100 million to attract more artificial intelligence-based high-tech companies to invest in Alberta. Coupled with last year's investment of $50 million to create 3,000 new high-tech training seats at post-secondary institutions across the province, this represents a significant diversification initiative.
The overall investment is estimated to result in:
more than 6,000 trained, skilled Albertans
the creation of over 140 new companies
over 30 new multi-national offices, labs in Alberta
over $207 million in leveraged investments by industry
increased competitiveness and productivity of at least 150 Alberta businesses through the use of artificial intelligence (AI)
More Topics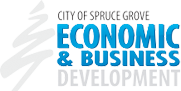 SPRUCE GROVE & DISTRICT CHAMBER OF COMMERCE Would you like to learn how to make your business more profitable and enrich your workplace culture? The Spruce Grove & District Chamber of Commerce is proud to host a Trade & Workshop Expo show highlighting the profitable benefits of inclusion and diversity in the workplace.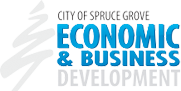 SPRUCE GROVE EXAMINER Residents will soon know the exact location of the City's new Transit Station. Council passed first reading of the proposed amendment to the Pioneer Lands Area Structure Plan bylaw. The proposed amendment aims to adjust the ASP'S development concept by relocating an area of medium, to high density residential an...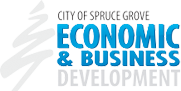 EDMONTON The Trade Accelerator Program (TAP) is a comprehensive, hands-on series of workshops helping small to medium-sized enterprises scale up and strategically enter the global market.