Canada and Alberta: We need to expand our views beyond our borders
Takeaways:
1- Climate change is bringing new market opportunities and the traditional energy sector already has the applicable skillsets for emerging sectors.
2- Government should step up to take risks where the free market would not, and to initiate innovation. However, the free market needs to come in once those activities are initiated so it can fuel this innovation while making a sizeable return on investment.
3- Canada's stability is becoming very apparent, and will produce new and expanding opportunities.
Action:
Canada should aim to reach beyond its borders. We have to get our innovation into a product, get that product into a tangible market, and then make the linkages and connections to scale that product for market, wherever that may be around the world.
More Topics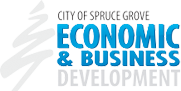 Alberta Innovates is seeking innovators to participate in an international pitch competition as part of Inventures 2019. Last year, the event represented the single largest source of venture capital in Canada. Inventures is a global innovation conference in Calgary, Alberta, held June 5-7. It brings together the brightest ideas in...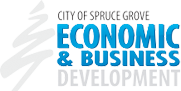 For the second year in a row, Alberta led the country in economic growth. More Albertans are working and job opportunities are growing, with more than 58,900 jobs created in the past year. Alberta continues to have the highest employment rate in the country and the highest weekly earnings,...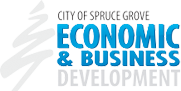 SPRUCE GROVE CHAMBER OF COMMERCE  Stacey Berger specializes in helping entrepreneurs and business leaders build their dreams, accelerate their results, and create richer more fulfilling lives.  Register today!