City recognizes Zender Ford with Community Spirit Award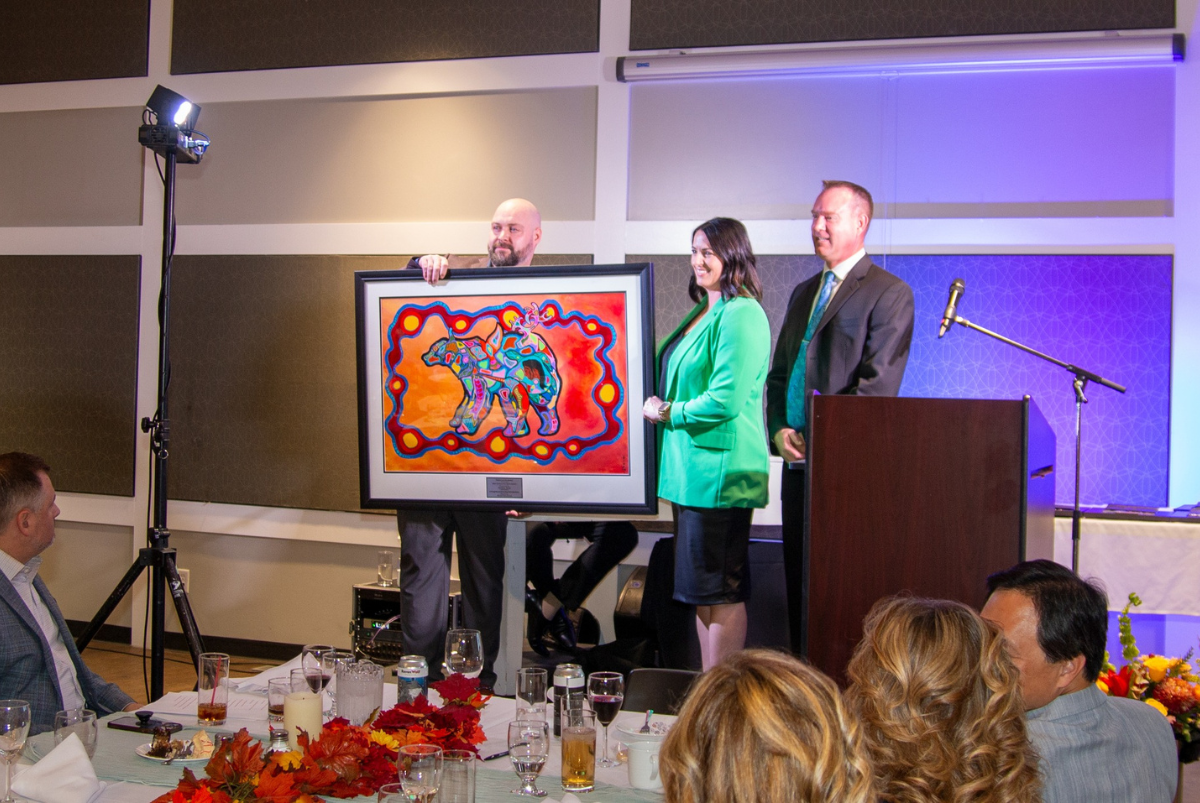 The City of Spruce Grove is pleased to announce Zender Ford as the recipient of the 2023 Community Spirit Award. Since opening their doors in 1984, the Zender family has supported many local community groups and causes for nearly four decades.
"We are honoured to present Zender Ford with this year's Community Spirit Award," said Mayor Jeff Acker.
"Owners Chad, Shayne, and Codie are very involved in the community and their various contributions, sponsorships and other forms of support to local groups and organizations has made a tremendous difference to many in Spruce Grove."
Codie accepted the award on behalf of Zender Ford and was presented an original framed painting titled 'Maskwa and the Mallard' by local artist and President of the Skydancer Indigenous Cultural Centre and Gallery, Dianne Meili.