Columbus Park in Spruce Grove is Getting a Facelift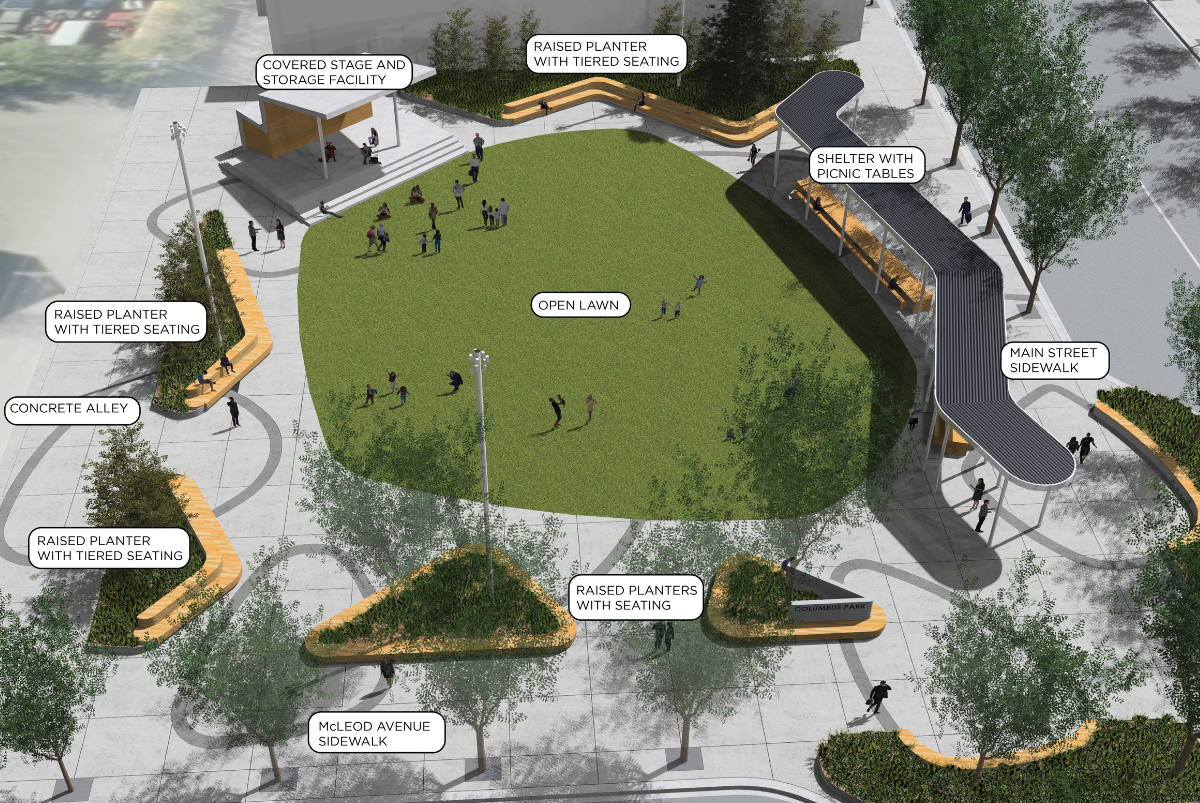 Columbus Park is a lovely place to relax and enjoy the afternoon. As part of the City's revitalization initiative, improvements are being made to make the space even more inviting.
Some of the upgrades include:
A new decorative concrete surface that can be used for gatherings, walking and eating.
The installation of a beautiful stage structure - ideal for outdoor concerts.
New landscaping will be installed.
Additional lighting is being added to make the space more usable at night.
Parking enhancements near the park are also part of the City's overall revitalization plans. This will make it easier for residents and tourists to spend time at Columbus Park and in downtown Spruce Grove.
"Columbus Park is in an excellent location. Downtown Spruce Grove has always benefited from this green space and now it is being transformed into an entertainment and gathering place as well," said Dave Walker, Director, Economic & Business Development. Much of the work has already been done, making Columbus Park the first area to have the revitalization complete.
For more information on the work being done at Columbus Park click here.