Need help exporting?
EXPORT DEVELOPMENT CANADA Need help exporting? Export Development Canada (EDC) committed $250 million over three years to provide financing and insurance solutions for women-owned and women-led businesses that are exporting or looking to begin exporting. To complement this commitment, EDC has announced a $50 million Women in Trade Investments Program to offer equity capital specifically designed to help Canadian women entrepreneurs.
More Topics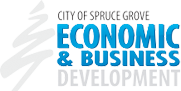 GOVERNMENT OF CANADA  The Government of Canada has made available $450 million through the Venture Capital Catalyst Initiative to help Canadian small and medium-sized businesses start up, scale up and access new markets.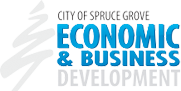 GOVERNMENT OF CANADA  The Government of Canada is advancing women's economic empowerment with the first ever Women Entrepreneurship Strategy (WES), a $2-billion investment that seeks to double the number of women-owned businesses by 2025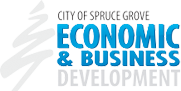 Nominate a Business in Spruce Grove for the Community Spirit Award! Every year Spruce Grove nominates local businesses for the Community Spirit award. Non-profits, community groups, and local residents can all nominate any local business they think she be awarded this sought after award. Any business that has participated in...