Parkland County developing Smart Cities Challenge
SPRUCE GROVE EXAMINER Parkland County is hoping to plant its flag as one of Canada's great innovators.
The County has been named as a finalist in the country-wide Smart Cities Challenge, and if successful will land a $10 million grant to put a project aimed at growing the local agriculture industry into action.
More Topics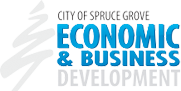 SPRUCE GROVE EXAMINER  The addition is part of the Tri-Municipal Regional Transit Plan, which aims to boost regional service and to be able to deal with the constant growth in commuter regions. The long term plan for local service includes a network of local routes feeding into the commuter service at...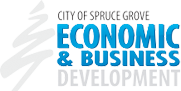 GOVERNMENT OF ALBERTA  The government is launching a trade challenge against Ontario over unfair liquor policies that prevent Alberta manufacturers from accessing the Ontario market.  Minister of Economic Development & Trade, Deron Bilous, states "It doesn't make any sense that it's easier to sell Alberta beer in Tokyo than it is...