Tiny-home life evolves into a tiny-home business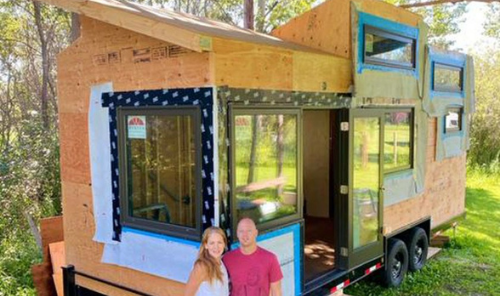 Who knew that starting married life in a converted Edmonton Transit bus would lead to this adventure?
When the cash-strapped Heather and Kevin Fritz married in 2005 they renovated a borrowed bus into their own tiny home and parked it on a family acreage near Spruce Grove.
When they were ready to build their own dream home they bought the land the bus sat on and built their permanent home just steps from where they began their married life.
"Living tiny in the bus was a perfect way to start," Heather Fritz said. "Our set up was comfortable and it was home. You'd be surprised with how little space you need."