Business Stories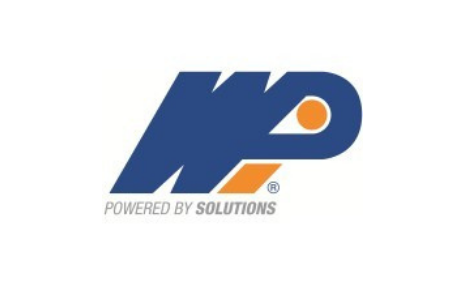 Waukesha Pearce Industries (WPI), a pioneer in engine technology with nearly 100 years in business, has brought its legacy to Canada through a partnership that landed its Canadian head office in Spruce Grove. With seventeen US locations and three other locations in Canada – Nisku, Grande Prairie and Fort St. John – the Texas-born company is extending its reach across North America.
WPI's roots in Spruce Grove begin with Toni Moretto, who moved his oil and gas field equipment supply and maintenance company, Tritech Compression Inc., to Spruce Grove in 2005, where he invested in Canada's first natural gas engine test cell. In 2009 the highly specialized business was purchased by Hoerbiger Holding AG, a global player in compression, automation, and drive technology. When Hoerbiger shifted its operations in 2020, WPI took the opportunity to partner with Toni Moretto and expand WPI Canada.
Now Director of Operations for WPI Canada, Toni oversees work at the roughly 40,000 square-foot facility on 6 acres in Spruce Grove's Yellowhead Industrial Park. "WPI has approximately 60 employees in Canada, with 20 in Spruce Grove," says Toni. "We expect that to rise to 40 in the near future."
Touted as Canada's only one-stop-shop for everything natural gas engine-related, the company offers certified remanufacturing of natural gas engines and compressors, the world's largest inventory of Waukesha engine parts and Ariel compressor parts, and a vast inventory of zero-hour remanufactured engines for all major equipment lines, including Waukesha, Caterpillar, Cummins, White Superior and Arrow.
The facility boasts a full machine shop, 40-ton overhead crane, and Canada's only natural gas dynamometer, with capabilities of up to 4,000 horsepower and 4 to 24-hour diagnostic test run options. Dyno testing and tuning increases engine reliability and certifies that customer's engines will be free of defects. And the company's excellence in customer service doesn't end there – WPI also offers 24/7 emergency service, application engineering, product training, construction and energy solutions, and more.
As expansion continues in Canada with the recent opening of the Grande Prairie and Fort St. John, BC locations, the company is focusing on a new international initiative to grow into global markets. Active throughout the world as a leading service provider in all oil and gas production related equipment, WPI also supports mining and compression industries and power generation throughout North America and in Asia, South America, Africa and the Middle East. "We also see a lot of potential to partner with and support local business in the region. It just makes sense with our capacity to support the natural gas industry and heavy equipment repairs on the diesel engine side," adds Toni. Spruce Grove is a central hub – for headquarters and management of both Canada and Alaska operations, and international operations as well.
Locating in Spruce Grove has been instrumental in the evolution of the business. "It's a great community," Toni states. "We are well supported by the City, we have great access where we are, and our staff are happy to live in Spruce Grove. It's a diverse, growing, and vibrant community."