Business Stories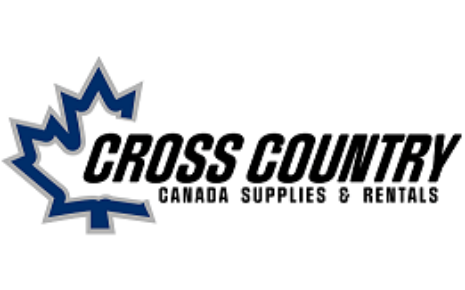 Cross Country Canada Supplies & Rentals

Cross Country Canada Supplies & Rentals (CCCSR) is a full industrial supply business offering equipment rentals, geosynthetics and supplies to a multitude of industries—everything from PPE and environmental protection supplies to dozers, compressors, and pipeline testing equipment. While the business caters largely to the pipeline industry, it serves a wide range of industrial and commercial clients across Canadian markets, including both large, diversified contractors and niche specialty contractors.
"We know and understand the businesses we serve because we've worked extensively in the field," says Tim Martin CEO. "With our inside knowledge and experience in construction projects, we know what our customers need and how they work." Cross Country deliberately seeks out employees with a strong construction skill set and operates outside of the typical 9-5 business day, simply because their customers do. Delivering 24/7 assistance to their clients is a critical part of the company's commitment to customer service, which has played a large role in their success.
The company began as Sideline Specialty Equipment Canada in 2014, with one employee in a garage. Its business model and growing customer base quickly garnered attention, and the business was purchased in 2015 by US company, Cross Country Infrastructure Services.
Headquartered on Saskatchewan Avenue here in Spruce Grove, their $10 million development includes a 4,400 square foot office, 15,000 square foot warehouse, and 14,300 square foot maintenance and wash bay on an 11.6-acre lot.
"We chose Spruce Grove because it had the best real estate prices in the area compared to other industrial parks," adds Tim. "And logistically, everything is here – infrastructure, amenities and the transportation network to access our customers in all directions." While their original choice to locate in Spruce Grove was logistical, their choice to expand here was tied strongly to their staff and their commitment to the community.
In the fall of 2021, Tim Martin and his business partner Kade Demuth, along with a group of dedicated employees, acquired ownership of Cross Country Infrastructure Services here in Canada and rebranded as Cross Country Canada Supplies and Rentals, a 100% Canadian and employee owned company. "We are eager to have gained autonomy in our ability to pivot and adapt our business to meet the ever-changing needs of the industry." says Tim, "And to support our customers in their ongoing growth and success."