Tri-Region Mayors' Golf Classic - July 13, 2023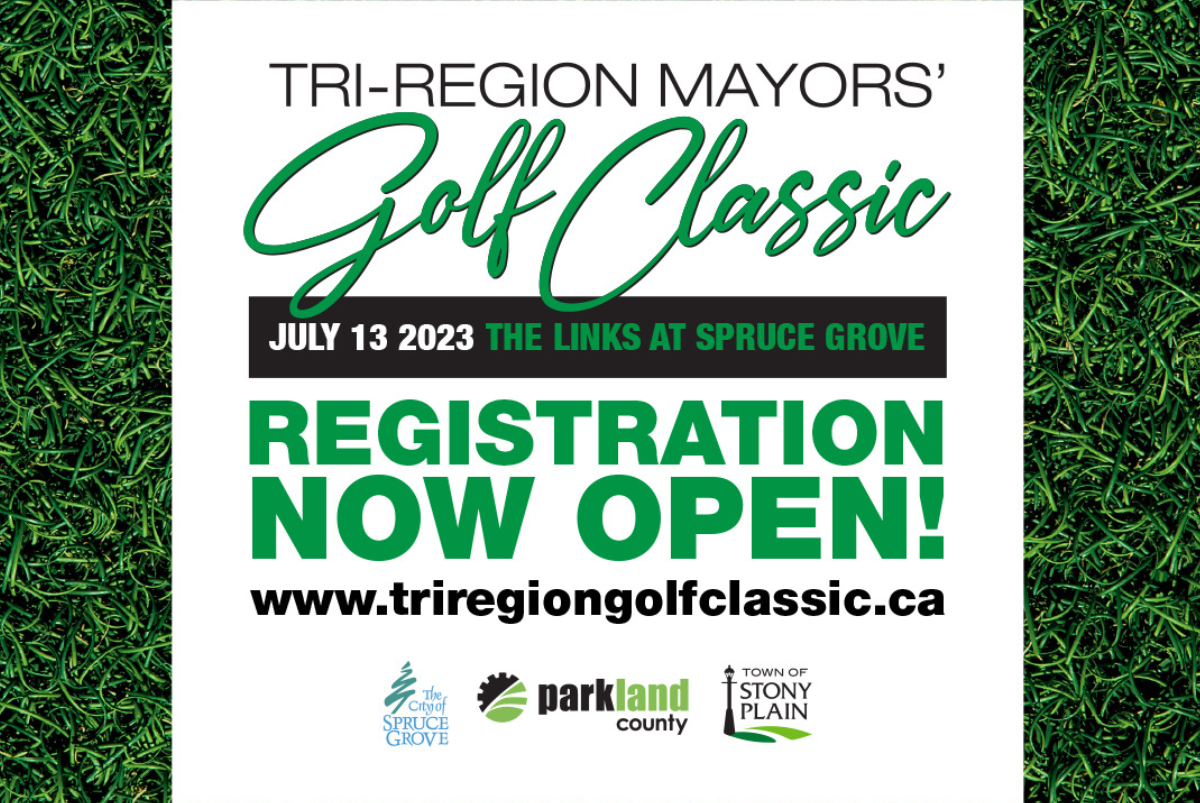 Join Mayor Jeff Acker, City of Spruce Grove, Mayor Allan Gamble, Parkland County, and Mayor William Choy, Town of Stony Plain, Thursday July 13, 2023 at The Links at Spruce Grove!
Returning in its second-year, the Tri-Region Mayors' Golf Classic continues to elevate the golfer experience by bringing local businesses and organizations together for an exceptional day of golf, networking and community.
To register for this tournament or to sponsor the event, visit triregiongolfclassic.ca.
More Topics
Spruce Grove's newest mental health service, Rampart Road to Recovery, is officially open! Location: 70 McLeod Ave #270B, Spruce Grove, Alberta T7X 3C7 About: Rampart Road to Recovery provides accessible, culturally-informed, and therapeutic services tailored to individual needs while offering an inclusive, safe space to improve health and...
As provinces and states across North America look to capitalize on the potential of the agri-processing industry, Alberta will build on the province's competitive advantages by launching a new tax credit program in spring 2023. The program will ensure Alberta maintains a competitive edge over other jurisdictions and is able...
The Spruce Grove City Centre Revitalization project is covered in the latest issue of the Economic Developers Alberta (EDA)'s Invest in Alberta magazine! Read more by clicking here: bit.ly/SpruceGroveAd2023.