Digital Economy Program - Apply Now!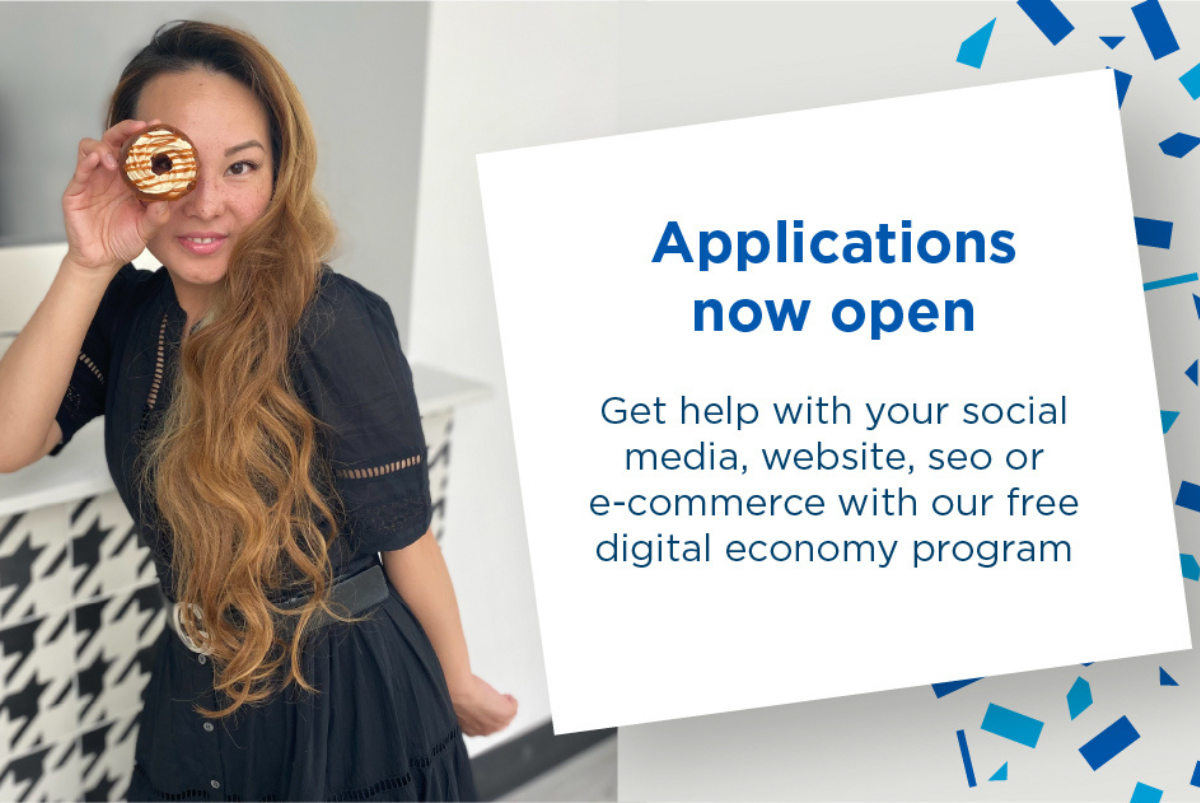 Small businesses, non-profits, charitable trusts, and franchises in Spruce Grove are all able to apply for the Digital Economy Program!
The Digital Economy Program is a FREE program designed to support small businesses as they integrate or upgrade their online operations. This program will allow small businesses to build their online presence, add eCommerce, create a social media plan, or add other digital practices to help their business thrive. DEP continues to be open to small businesses in Alberta, providing access to free digital support.
Services:
Google My Business
Website and SEO
Social Media Content Creation
Branding and Logos
E-Commerce
Advertising and Graphic Design
Photography and Videography
Sign up today at yourDEP.ca to be paired up with a Digital Service Squad consultant who will assess your needs and put together a work plan!
More Topics
Bring your dog to Spruce Grove to play in our off-leash dog parks. If you're traveling in an RV, our RV campground - Diamond Grove RV Campground, is dog-friendly and adjacent to an off-leash dog park, making it the ideal vacation spot for every member of your family. Where to Brin...
Spruce Grove's City Centre Area Redevelopment Plan was passed by Council in 2020. There are several aspects of the project that will be completed by the end of 2023. These include above and underground improvements and enhancements that are both practical and beautiful. For example, some of the streetscape improvement...
By bringing together big thinkers and innovators across various industries, the C-Tribe Festival is coming to the Edmonton region! Their aim is to celebrate diversity and help creative people achieve their dreams. Date & Location: Wednesday, July 20th - Sunday, July 24th Northernmost Metropolis, Edmonton, Alberta Features: Technology Gaming Music Culture Fashion Learn more at ctribefestival.com/faq.