Why Spruce Grove? Watch to Find Out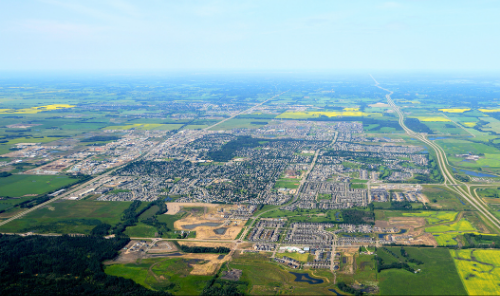 Why Spruce Grove? Spruce Grove is located in the Edmonton region - a region filled with the opportunities that come from being centrally located, connected to the world and having access to the best talent. Spruce Grove, a mid-size city of over 35,000 people, holds a key position within the Greater Edmonton Metropolitan Region and a robust hub with a population of 1.3 million.
Why Spruce Grove? We're a destination.
Spruce Grove is the service and supply destination for a trade area population of 138,000, Each year consumers spend $1.9 billion in our city. They appreciate our big-city amenities without the traffic and crowd congestion.
Discover why residents of the region have said that "We understand business" by watching this video!
More Topics
EDMONTON GLOBAL The Global Growth Program (GGP) will help businesses in the Edmonton Metropolitan Region accelerate their entry into international markets through the export of their products and services. WHY EXPORT? Increased sales New customers Diversification of risk Increased competitiveness Access to international supply chains, business partnerships, and a global marketplace of ideas and innovation Learn more.
Spruce Grove, as part of the Edmonton Metropolitan Region, is a destination for opportunities. With the 5th largest economy in the world, Canada is a destination for startups and established companies. Within Canada, the Edmonton Metropolitan Region stands out for talent, access and quality of life. That's why the regio...
Alberta's government streamlined its Canadian Agricultural Partnership (CAP) grant process to make it easier for producers and food manufacturers to access funds. Changes include a simplified grant application process that will allow applicants to receive their money faster, enabling companies to more easily create jobs and inject more money into th...