Download Quick Demographic Data on Spruce Grove
Download quick demographic data on Spruce Grove using our report generation tools. If you click here, it will take you to our demographics data page. This information is constantly updated by GIS Planning to ensure accuracy.
How to Download Quick Demographic Data on Spruce Grove
While on the demographics page, you can click to view information on things like population size, households, educational attainment, labor force, consumer expenditures, etc. On the top right of the page there is an option to 'Export Report'. By clicking this red button, you can download the demographic data.
Using the Invest Spruce Grove website, you can access quick demographic data on Spruce Grove that is guaranteed to be updated by GIS Planning and have a report printed in a matter of minutes. It doesn't get easier than that!
More Topics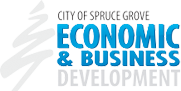 ALBERTA GOVERNMENT   The Government of Alberta launched the Bizconnect website, a resource to help businesses that are able to reopen in Stage One, to do so, while keeping staff and customers safe.  Alberta.ca/bizconnect includes a red tape reduction submission form to help you share your ideas with us on modernizing regulations...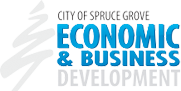 Investors, developers and site selectors benefit from using GIS Planning tools when viewing properties for sale in Spruce Grove. Rather than obtaining generic listing information, these tools make it possible to obtain the data necessary to make an informed business decision.  GIS Planning Tools Provide Data on Commercial Properties...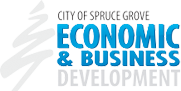 ALBERTA GOVERNMENT  Eligible oil and gas service companies can apply for grant funding to do abandonment and reclamation work on oil and gas sites in Alberta.  Read more.