Paul Band partners with Alberta Government to create affordable energy, jobs
SPRUCE GROVE EXAMINER. The Paul Band First Nation has partnered with the Government of Alberta in an effort to make the community's energy bills more affordable while creating job opportunities.
The Alberta government announced on April 12 that Paul Band would receive $746,808 in program funding that will go towards upgrading fixing energy-efficient housing units, developing a long-term energy plan to help reduce energy needs and greenhouse gas emissions. The money will also go towards increasing community awareness of climate change and to support the development of a 25-megawatt solar farm.
The breakdown of the funding comes from various programs with $193,200 coming from the Alberta Indigenous Energy Efficiency (Retrofit) program. $98,600 came from the Alberta Indigenous Climate Planning Program and $47,408 from the Alberta Indigenous Climate Capacity Program. An additional $407,600 came from the Alberta Indigenous Green Energy Development Program.
More Topics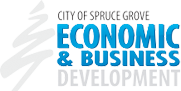 CTV NEWS.  As the province works to phase out pollution from coal-fired generating plants by 2030, it's providing funding to communities impacted by the transition. Twelve projects in 17 communities will be getting support from the Coal Community Transition Fund, which is about $5 million altogether. "We want...
CBC NEWS.  On Wednesday, Alberta's Finance Minister Joe Ceci presented the government's latest fiscal update. He does this every three months, and it's usually a dry affair with a few tweaks here or a revision there. But this time was different. Click here for the complete article.
Spruce Grove's incumbent mayor has officially entered the 2017 municipal election. Stuart Houston is seeking his fourth term as mayor and hopes to add to his 16 years of municipal service in Spruce Grove. He said he is not ready to step down quite yet, especially with lots left...