New affordable housing for people 55+ announced for Stony Plain
Sixty-three one-and-two bedroom units will be built to support low-income residents.
New affordable housing is coming to Stony Plain for people 55 and over.
The collaboration between the Alberta government and the Meridian Housing Foundation was announced. It will bring 63 one-and-two bedroom units to the community to better support people on low-income. Meridian Housing Foundation currently houses over 250 seniors in Parkland County and will manage the new four-storey complex.
More Topics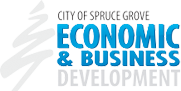 In fact, some of the biggest supporters of the company have been those in other ag sectors to the point they have invested. The next chapter of agriculture is being written with cannabis in Parkland County. In the run-up to the plant and its related products' nearly century-long prohibition coming to ...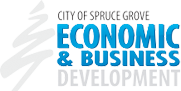 Front and centre for Parkland County is the changing economic climate brought on by the phase out of coal energy, which directly affects their assessable tax revenue, and a dwindling pot of revenue from the provincial and federal governments. Parkland County mayor Rod Shaigec is well practiced on his message of perseverance and positive outloo...