Alberta Companies - Unmanned Industry - Invitation to Attend
AUVSI XPONENTIAL The Government of Alberta, in cooperation with Global Affairs Canada, is supporting Alberta companies interested in participating in the Alberta Pavilion at AUVSI'S Xponential in Chicago, Illinois from April 30th – May 2nd, 2019. AUVSI is the world's largest non-profit organization exclusively devoted to advancing the global unmanned systems and robotics community.
Thousands of leaders in drones, intelligent robotics and unmanned systems will be attending. This show has proven to be an excellent opportunity for companies in Alberta's unmanned systems sector to showcase their products and capabilities, along with valuable networking opportunities.
More Topics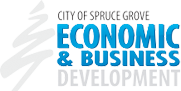 GOVERNMENT OF ALBERTA The Alberta government is investing $100 million to attract more artificial intelligence-based high-tech companies to invest in Alberta. Coupled with last year's investment of $50 million to create 3,000 new high-tech training seats at post-secondary institutions across the province, this represents a significant diversification initiative. The overall investment i...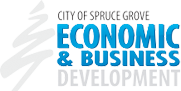 SPRUCE GROVE & DISTRICT CHAMBER OF COMMERCE Would you like to learn how to make your business more profitable and enrich your workplace culture? The Spruce Grove & District Chamber of Commerce is proud to host a Trade & Workshop Expo show highlighting the profitable benefits of inclusion and diversity in the workplace.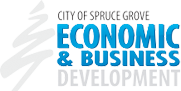 SPRUCE GROVE EXAMINER Residents will soon know the exact location of the City's new Transit Station. Council passed first reading of the proposed amendment to the Pioneer Lands Area Structure Plan bylaw. The proposed amendment aims to adjust the ASP'S development concept by relocating an area of medium, to high density residential an...