Aboriginal Economic Partnership Program opening winter intake!
More Topics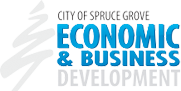 GOVERNMENT OF ALBERTA The government is launching a trade challenge against Ontario over unfair liquor policies that prevent Alberta manufacturers from accessing the Ontario market. Minister of Economic Development & Trade, Deron Bilous, states "It doesn't make any sense that it's easier to sell Alberta beer in Tokyo than it i...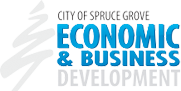 ALBERTA ECONOMIC DEVELOPMENT & TRADE Japan IT week Spring Part 2 is the largest comprehensive ICT software trade show in Japan, with over 1,000 exhibitors and 70,000 visitors expected over 3 days. The show covers a wide range of key ICT sub-sectors and offers an excellent opportunity to gain visibility wit...