Congratulations Save-On Foods!
Save-On Foods in Spruce Grove was presented the City of Spruce Grove's Community Spirit Award 2018. Congratulations to Steve Crape and thank you to all the staff for everything you do to support our not-for-profit groups in the region. Learn how you can nominate a deserving business for the 2019 award,
More Topics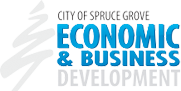 TECH WEST CANADA Companies that have worked with Tech West Canada are realizing their potential across markets and sectors. Tech West Canada works with tech companies in Western Canada to accelerate access to markets and increase sales using international technology events.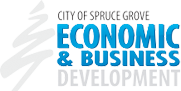 FLY EIA. EHL International Logistics Co. and Edmonton International Airport (EIA) signed an agreement on Nov. 9, 2018 in Shanghai, China, making the airport EHL's new North American logistics consolidation centre for goods, including e-commerce, moving between China and North America. The deal will generate many new jobs for the Edmonton Metr...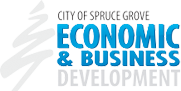 GOVERNMENT OF ALBERTA. As of October 1, 2018, the minimum wage in Alberta is now $15/hour, a move towards a fair wage for every Albertan. For more information and research on minimum wage, visit Alberta.ca/MinimumWage.