Business Stories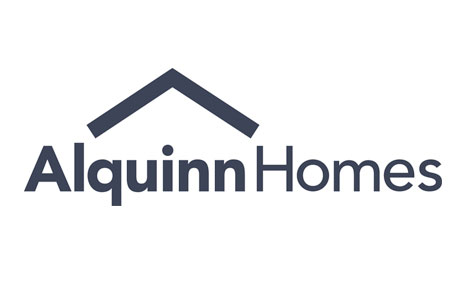 Alquinn Homes exemplifies vision and innovation within the home building industry with its unique approach that focuses on excellence in construction and complete customization for homeowners. By finding efficiencies in time and construction, the company's build time is one-third that of traditional home builders, allowing Alquinn to offer their customers a guaranteed possession date, which is very rare.
"Our mission when we started in 2011 was to build a better life –for our customers, our tradespeople and staff, our community and our family," says John McCaffray, President of Alquinn Homes. "We strive to build spaces our customers will love to live in, and we encourage our staff to engage in the community and pursue things they're passionate about." Their business approach was met with overwhelming response – the team set out to build 10 homes in the first year and instead met the demand for 40. They were up to 160 homes within four years in Spruce Grove, Stony Plain, Edmonton, Fort Saskatchewan, Morinville, Devon, Leduc and Sturgeon County.
"The key for us is to always remember we are building their home and not our house," adds John. "We don't offer design palettes; our customers customize what they want. That's very critical. We are in the business of creating spaces for people to create lifetime experiences and memories". Alquinn's stunning new 3,200 square foot facility in Spruce Grove showcases various customizable options and gives their customers the incomparable experience of customizing their home with support from a design consultant. Each home even comes standard with solar panels, the result of a valuable partnership with Solaré Canada, also in Spruce Grove.
While Alquinn is very proud of the experience it offers its customers, the company measures its true success by how it gives back to the community. Alquinn nurtures a very strong culture of giving; its team of 30 employees recognizes the importance of helping child and teen mental health services in the region. Alquinn works throughout the year with organizations such as CASA and Ronald McDonald House.
"Our community is important to us," explains John. "Our families and our business have strong roots here. Our customers want to live here. Spruce Grove is a desirable community and everything that people need is here. We're excited for a strong future in this city."